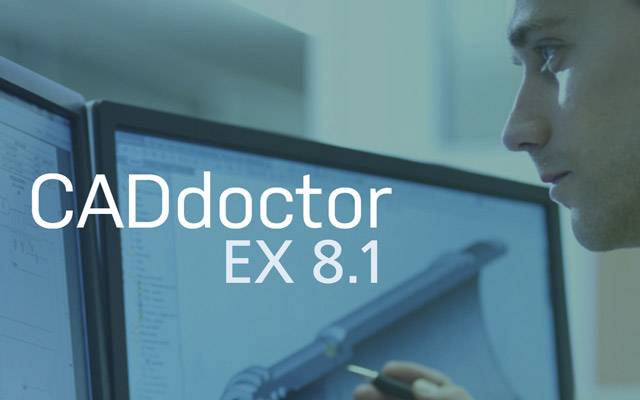 Our partner Elysium has released version EX8.1 of CADdoctor. With CADdoctor you can repair, prepare and convert CAD data.
New features:
New featuresThe standard search function has been extended by the search function for parts.
Improved cross section function
Enhanced the function to replace with simple shape
In particular, there is a new function of cylinder replacement: original geometries with hole, can now be replaced by a tube, instead of a cylinder.
Further information about CADdoctor can be found here.
:em engineering methods AG is the official sales partner of Elysium Inc. in Germany, Austria and Switzerland.
About Elysium
Elysium has been developing interoperability solutions for the global market since 1984. Elysium Co Ltd. was founded in Hamamatsu, Japan, where the company's headquarters can still be found. With over 90 employees worldwide and a network of international partners and distributors, Elysium has become the de facto standard for many world-class companies when it comes to 3D geometry processing and data translation.