CAD Migration. Features. Drawings.
Migrating CAD models does not have to be complicated or painful. CADfeature is designed to help you move CAD data from one system to another with features and drawings while maintaining associativity.
:em AG is an official sales partner of Elysium in Germany, Austria and Switzerland: with our many years of experience, we support you in the planning, installation and implementation of the 3DxSuite in your company.
Translating with Design Intent
Most CAD systems cannot read from/write to another format with full features. With CADfeature you can translate a model by the way it was designed.
What does CADfeature provide?
A feature-based model
Preserves assembly relationships
Maintains associated drawings
Captures non-graphic properties (attributes and metadata)
If you must change designs while preserving the design intent, then you do not have to be limited to geometry only. This will allow you to change and update your model as needed in a different CAD system.
Highlights of the CAD migration with CADfeature

Features and Capabilities

Feature Translation
Translate features utilizing the feature tools and history from the original CAD system to the best practices of the new CAD system.
Intelligent QA Reports
QA Reports will display geometry differences but will go past that to check overall results. It will check the accuracy of parts, assemblies, mass properties, max. deviation and messages/notes.
Migrate your 2D drawings and keep the associativity with your 3D models. Associative drawings that preserve sheet layouts, drawing views, scale factors, annotations, and dimensions that update when associated 3D parts or assemblies change.
Automated Batch Processing
Set up multiple jobs to automate and schedule a variety of different translation types.
Other functionalities of CADfeature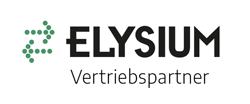 Our customers who we support with Elysium products: