Individual. Complete. Clear.
Customize 3D PDF Templates with DataPackage Studio
Use your individualized 3D PDF templates for efficient collaboration.
Skip the coding. Forget outsourcing.
Highlights of the DataPackage Studio from Elysium
How can Data Package Studio help you?
Data Package Studio combines Elysium's trusted CAD solutions with the ability to customize what goes into your 3D PDF, so you can guarantee you are sending the right information.
Your 3D data. Your Use Case.
All of the benefits of 3D PDF. Now customizable.
3D PDFs are becoming a common shareable format for many manufacturers. Its lightweight, easy-to-share, and data can be protected. With Data Package Studio, you can have all those benefits plus the ability to tailor the reports to your desired criteria.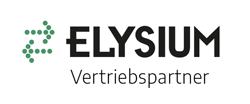 Our customers who we support with Elysium products: